C
ottonseed Miscella-raffinagelijn in extractieworkshop
Belangrijk apparaat
Filter, verdamper, zuur-wegende pomp, alkali-wegende pomp, zure reactor, alkali-reactor, schijfcentrifuge, warmtewisselaar, oplosmiddelvrijmakende inrichting, vacuümsysteem, vuilwatertank, elektrische regelapparatuur.
Productieproces
Grondstoffen: katoenzaadvlokken geproduceerd door een geëxtrudeerde extractleiding van katoenzaad
Productiecapaciteit: 100-1000t / 24h katoenzaden
neutralisatie
Neutralisatie- en verzepingsproces voor miscella-raffinagelijn gecombineerd met 600t / d geëxtrudeerde katoenzaad extractielijn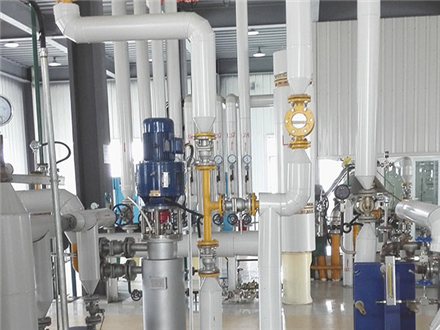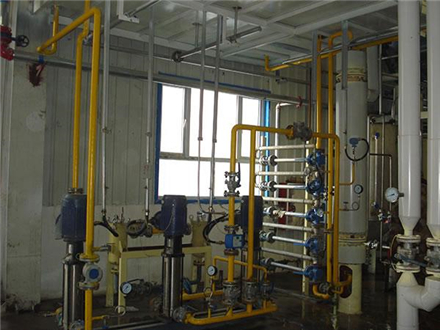 Miscella Verdamping
Verdampingsproces miscella-zuiveringslijn afgestemd op 500t / d geëxtrudeerde katoenzaad extractielijn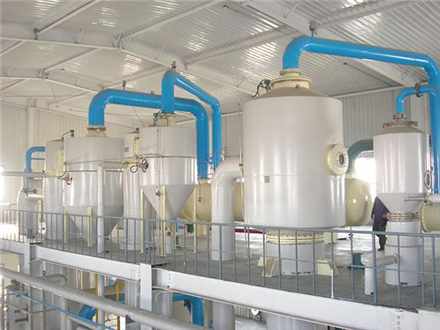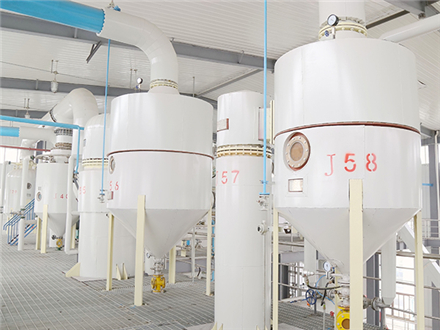 Desolventizing and Drying
600t / d geëxtrudeerde plantindeling van katoenzaadextractie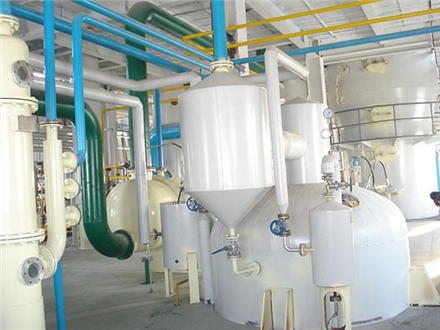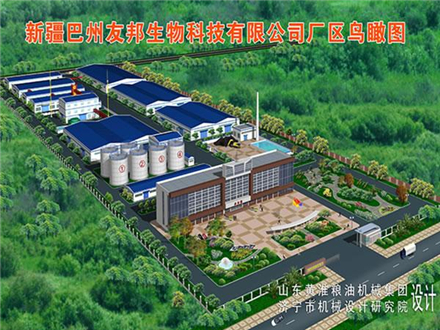 Kenmerken
Om het productieproces te vereenvoudigen en stoom te besparen, worden raffinage- en desolventiemethoden allemaal rechtstreeks uitgevoerd in de uitloogworkshop om katoenzaadolie van de derde kwaliteit te produceren. Onze raffinagelijn kan ook efficiënt pigmentconsolidatie voorkomen die wordt veroorzaakt door hoge temperaturen en elimineert veel voorkomende problemen bij het raffineren. De verkregen geraffineerde olie heeft een helderdere kleur en een hogere kwaliteit dan alle andere raffinageprocessen. De geraffineerde miscella kan efficiënt bestand zijn tegen emulgering, waardoor zeep de neutrale olie niet kan binnendringen en het neutrale olieverlies verder wordt verminderd. Dientengevolge kan een hoge raffinageopbrengst worden bereikt. De gebruikte verdampers en drogers kunnen voorkomen dat zich vuil ophoopt, wat een hoge verdampingsefficiëntie garandeert en de reinigingsfrequentie verlaagt. Het hele raffinageproces creëert bijna geen afvalwater of vaste stoffen uit water, wat bijdraagt ​​aan de bescherming van het milieu.


We bieden ook het volgende project en apparatuur:
Oliezaadvoorbehandelingsproject
Oliezaad persen project
Olie-extractieproject
Oil Refining Project
Cottonseed Miscella Refining Project
Soybean Meal Project bij lage temperatuur en eetbare
Soja Protein Concentrate Project
Soy Protein Isolate Project
Katoenzaadproteïneproject
Full Fat Soybean Powder Project
ASME drukvat
ASME warmtewisselaar
Product Categorie : Oliën en vetten Project > Cottonseed Miscella Refining Project